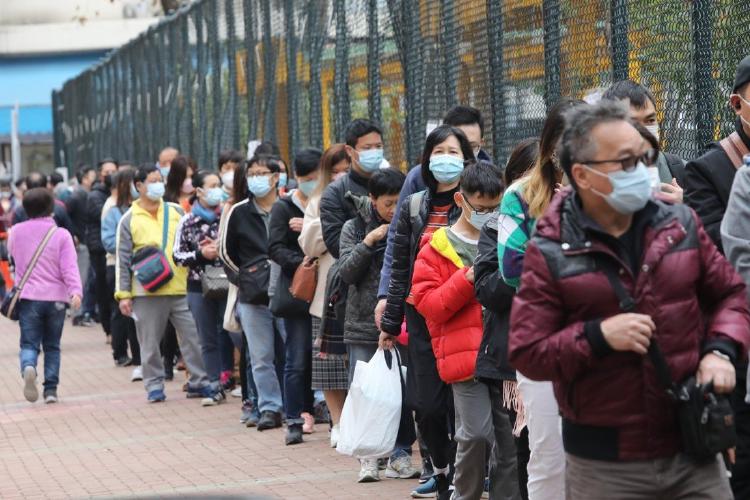 COVID-19 is a pandemic that has disproportionately impacts those most vulnerable. This is a sad fact that has become increasingly more apparent as Hong Kong battles its fifth wave. Long queues outside hospitals and testing centers, domestic workers being unfairly fired, and rising case counts due to a more transmissible variant; the situation is less than ideal to put it mildly. Government and NGOs are working hard to come up with a tranche of initiatives to help assist those in need.
One of the measures that the Hong Kong government has chosen to take is handing out HKD 10,000 in consumption vouchers. And while I appreciate the gesture, I'm not the one who most needs that money; it would be better served elsewhere. To that end, I decided to donate the entirety of the HKD 10,000 that the government is giving me to these three NGOs that really do need the money. And if you are in the position to do so, I would encourage you to do the same:
HELP dedicates itself to supporting migrant domestic workers in Hong Kong. They provide access to financial & legal support, resources, and shelter in a holistic fashion.
HELP sprung into action over the last several days; crowdfunding over HKD 1.2 million to support domestic workers that have been adversely impacted by the fifth wave. They took up the case of a domestic that had been unfairly dismissed due to testing positive for COVID-19; and have continued to provide support to many many more.
I have personally worked with the folks at HELP and can unequivocally say that they are a group of empathetic, caring, passionate individuals focused on their mission.
RUN supports vulnerable refugees and asylum seekers in rebuilding their mental and physical health, uniting as a community, and nurturing one another through food, sports, and mentorship activities.
ImpactHK aims to build a more inclusive Hong Kong by providing support to the homeless. Serving meals, providing shelter, personal outreach, and assisting in finding jobs; ImpactHK takes a holistic approach to their work.
While I have not personally have any direction interactions with them, ImpactHK are a constant fixture in the social impact space here in Hong Kong. And friends smarter than I have nothing but praises to sing of their constant efforts to provide kindness and aid to those in need.
---
If you would like a more comprehensive list of NGOs, here's one a friend prepared.
---
Proof of donation
---
Cover photo from the SCMP. Photo: Jelly Tse